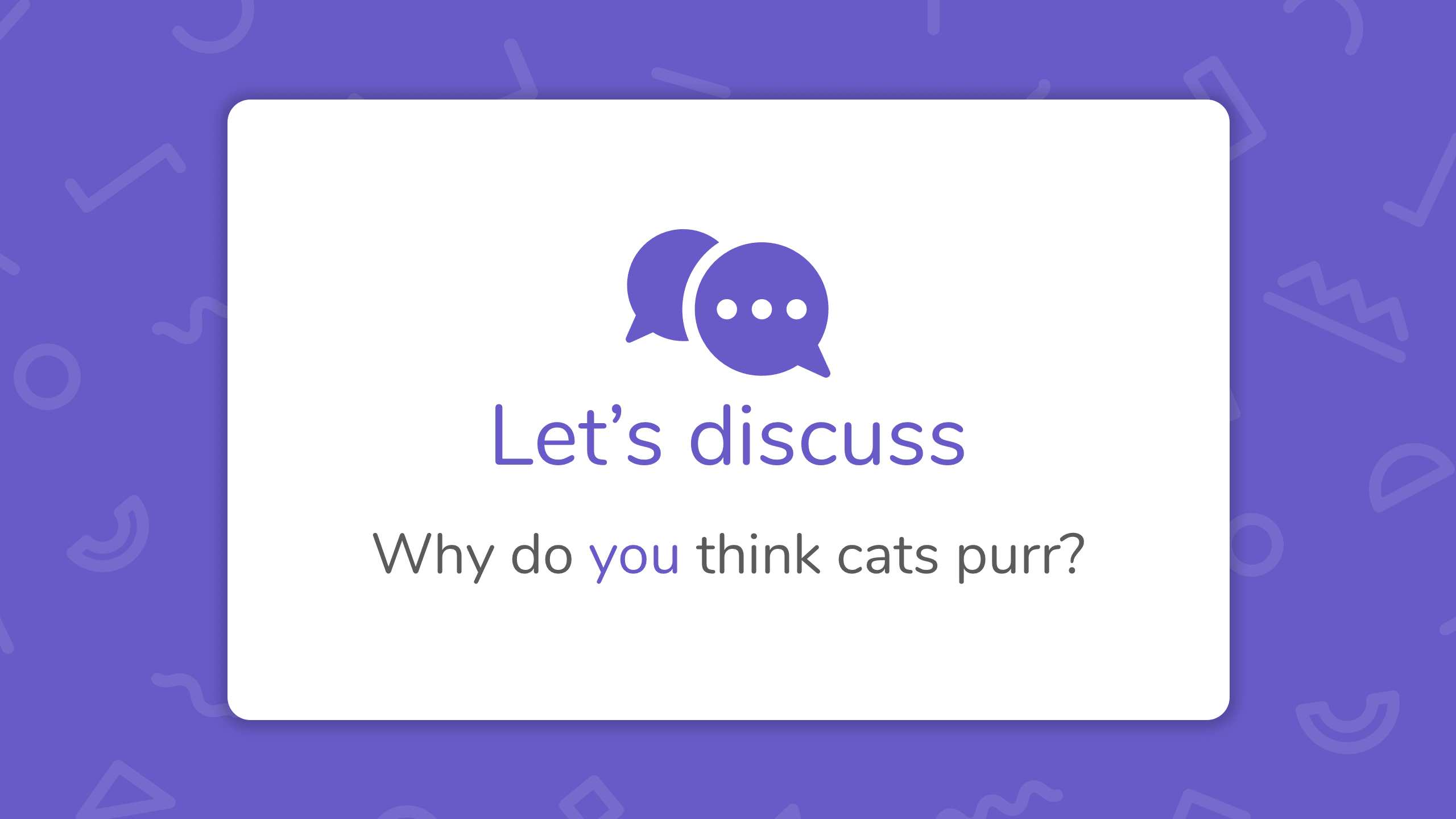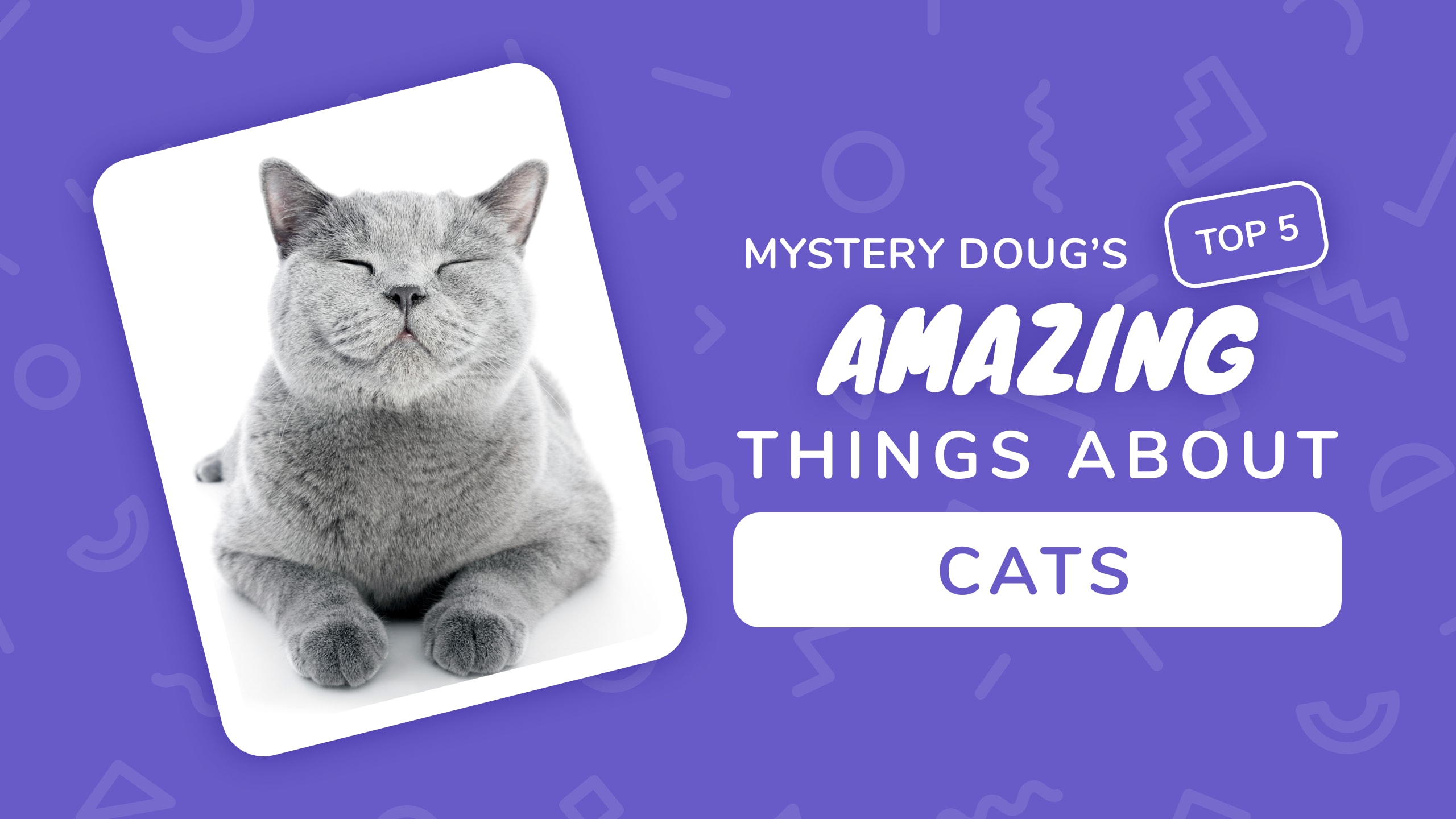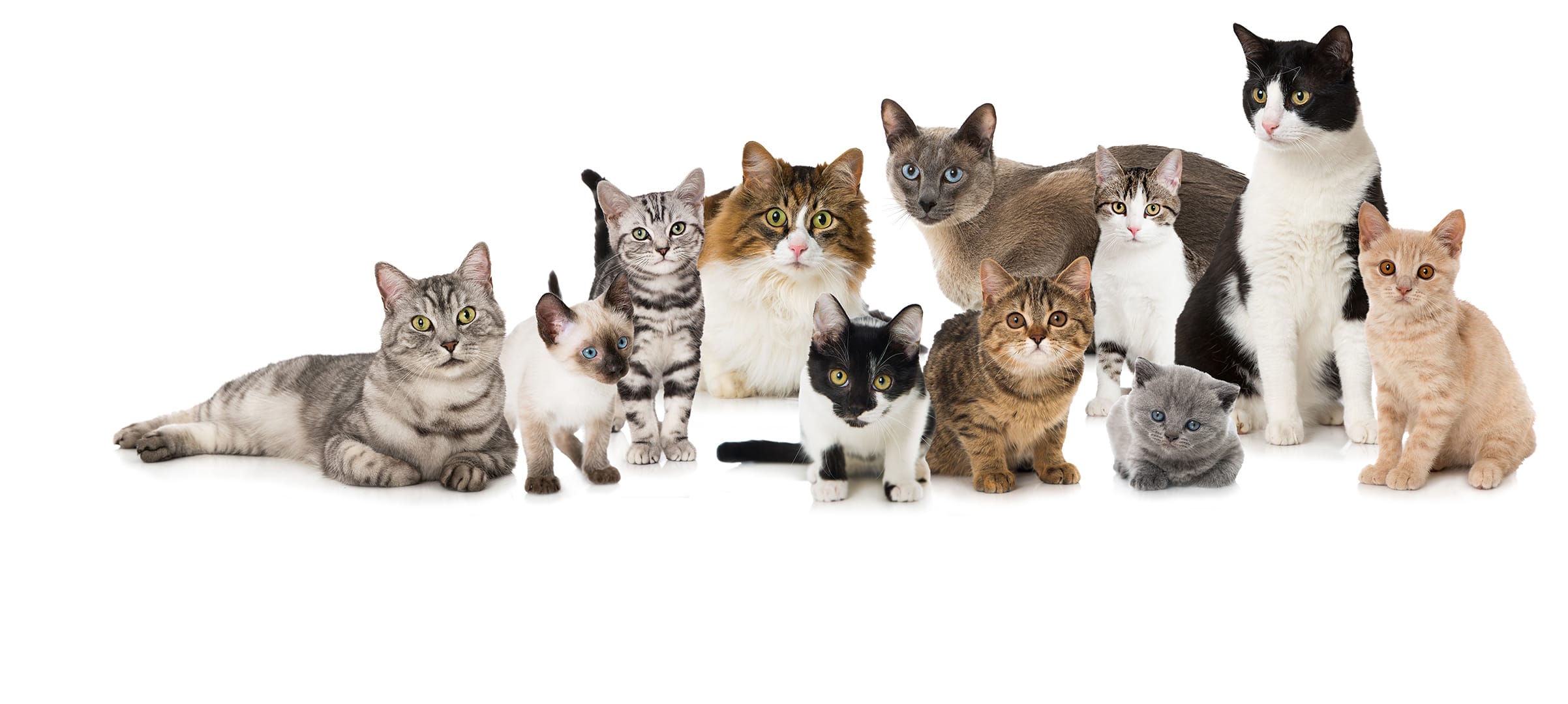 You may know that dogs come in different breeds. But so do cats! Let's check out some unusual-looking ones...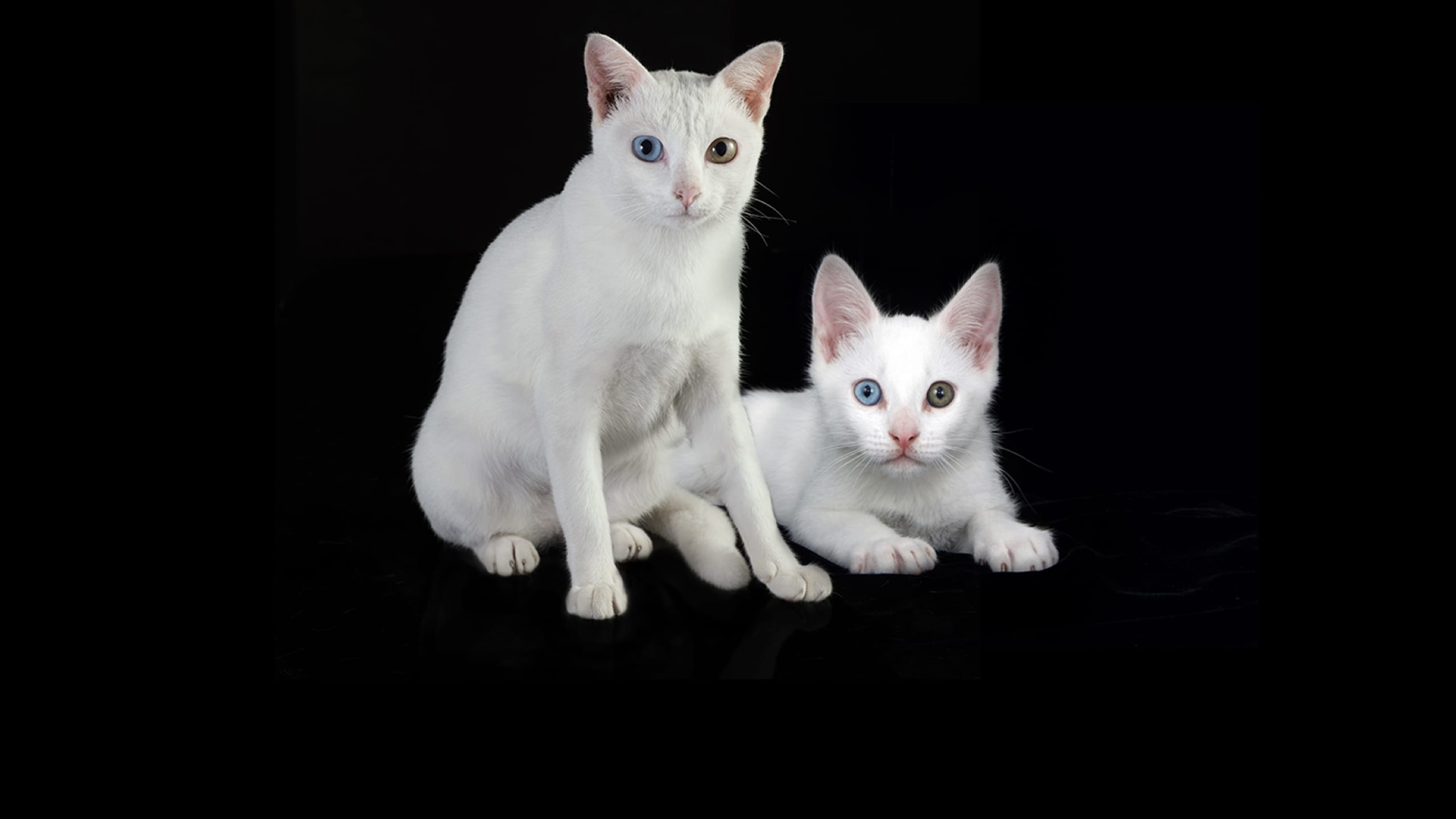 This cat breed is called a Khao Manee, and many of them have different-colored eyes. Check it out!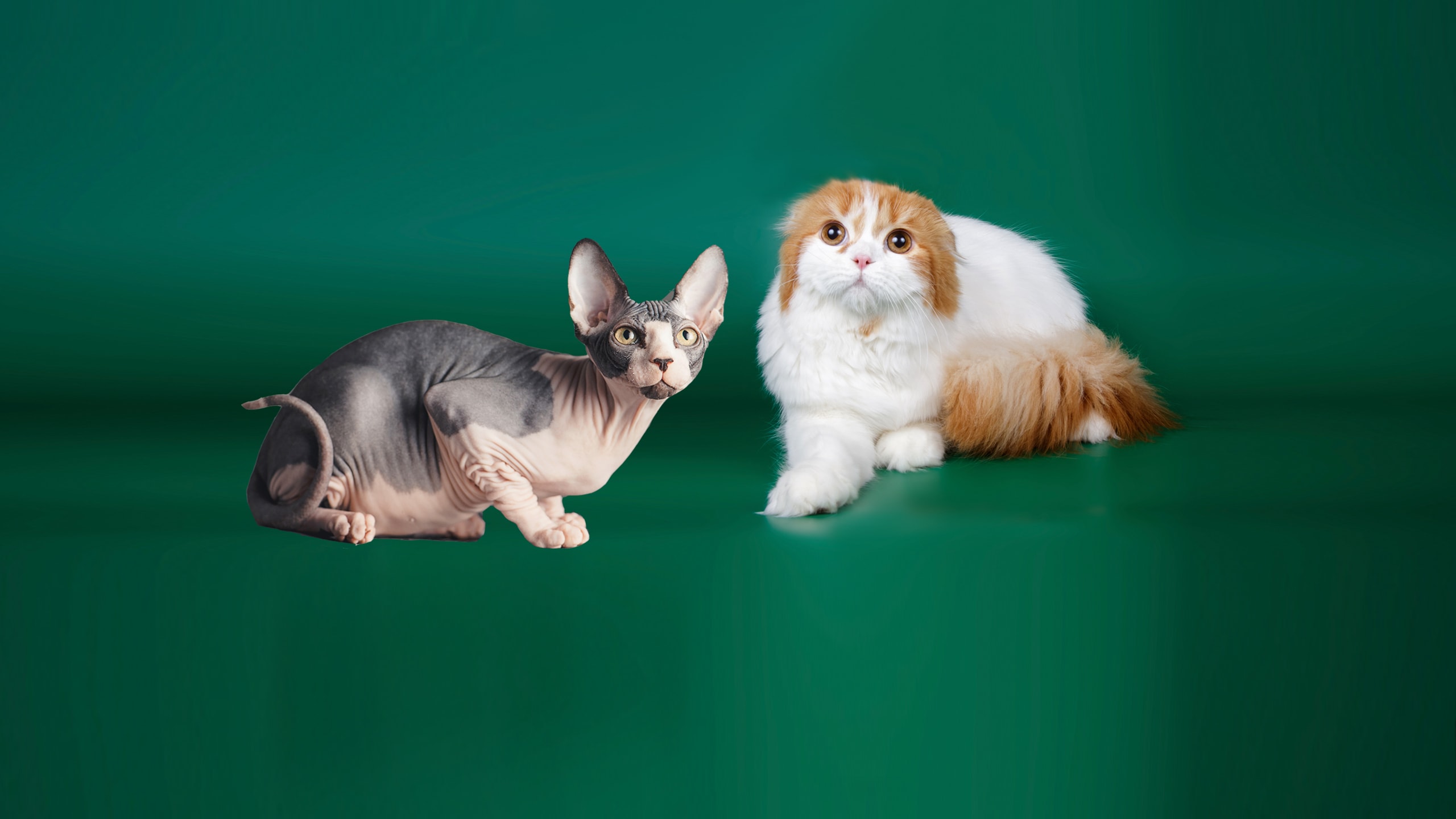 The Sphynx breed of cat, on the left, is hairless! On the right, a Scottish Fold looks earless, but its ears are folded!
People sometimes call lions and tigers "cats," but are they really that similar to house cats?
Consider this: one of a house cat's favorite things to do is squeeze into boxes.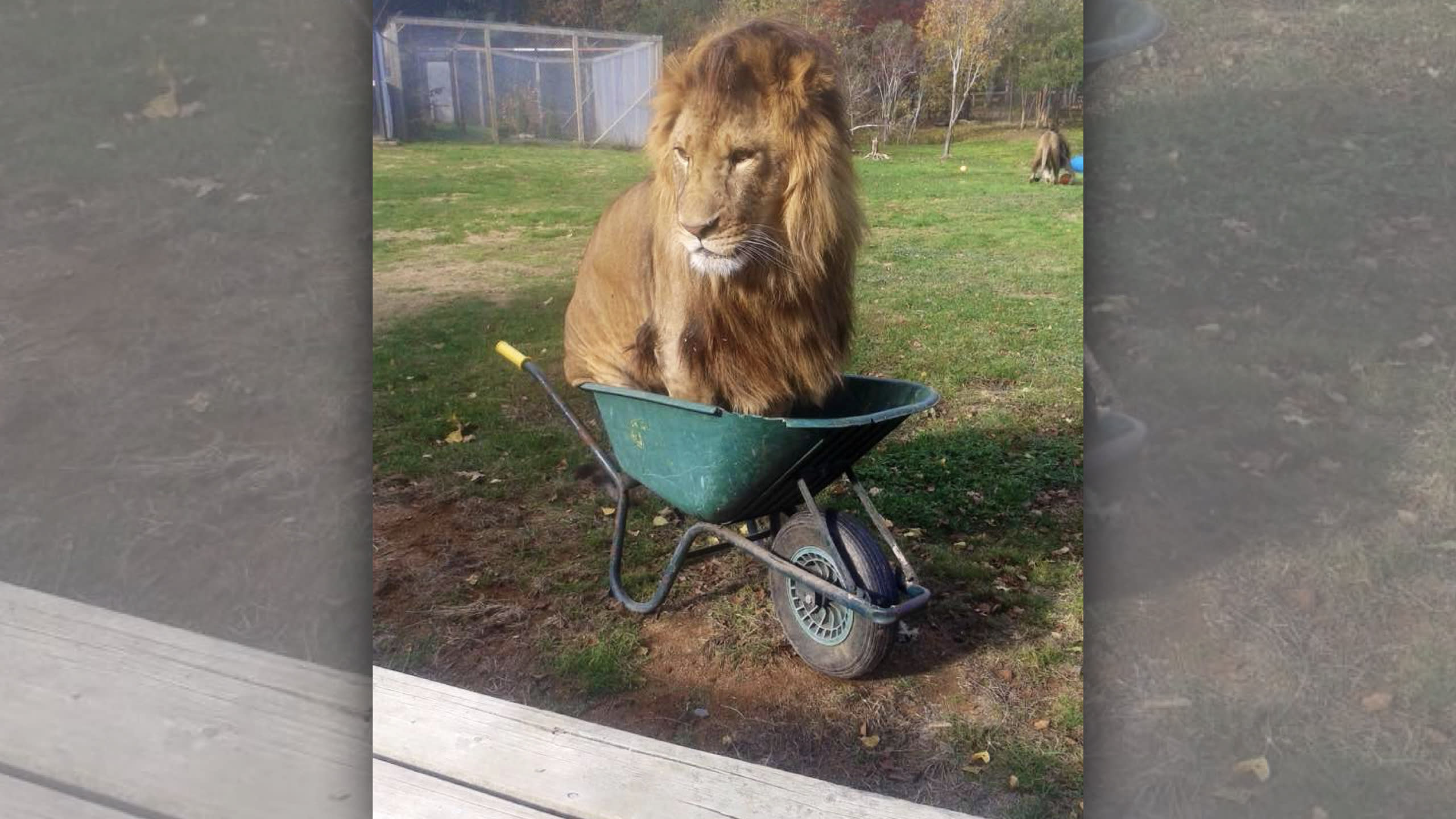 This lion doesn't have a box, but it's squeezing itself into a wheelbarrow! That's pretty similar to house cats!
House cats and wild cats love chasing lasers! Big or small, cats are in the Feline family and they have a lot in common.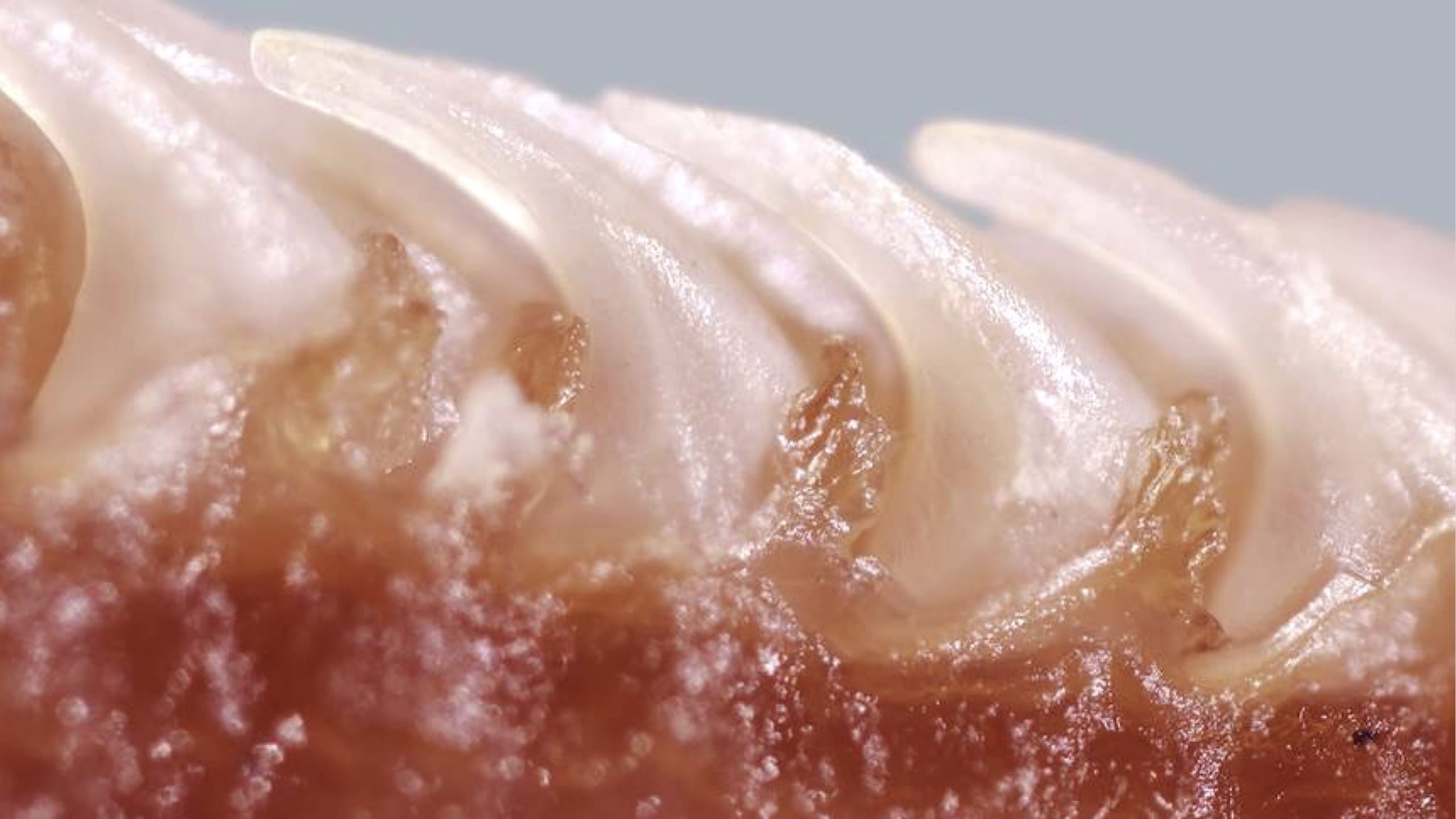 This is a close-up photo of part of a cat. You might think it's the cat's teeth, but it isn't. Can you guess what it is?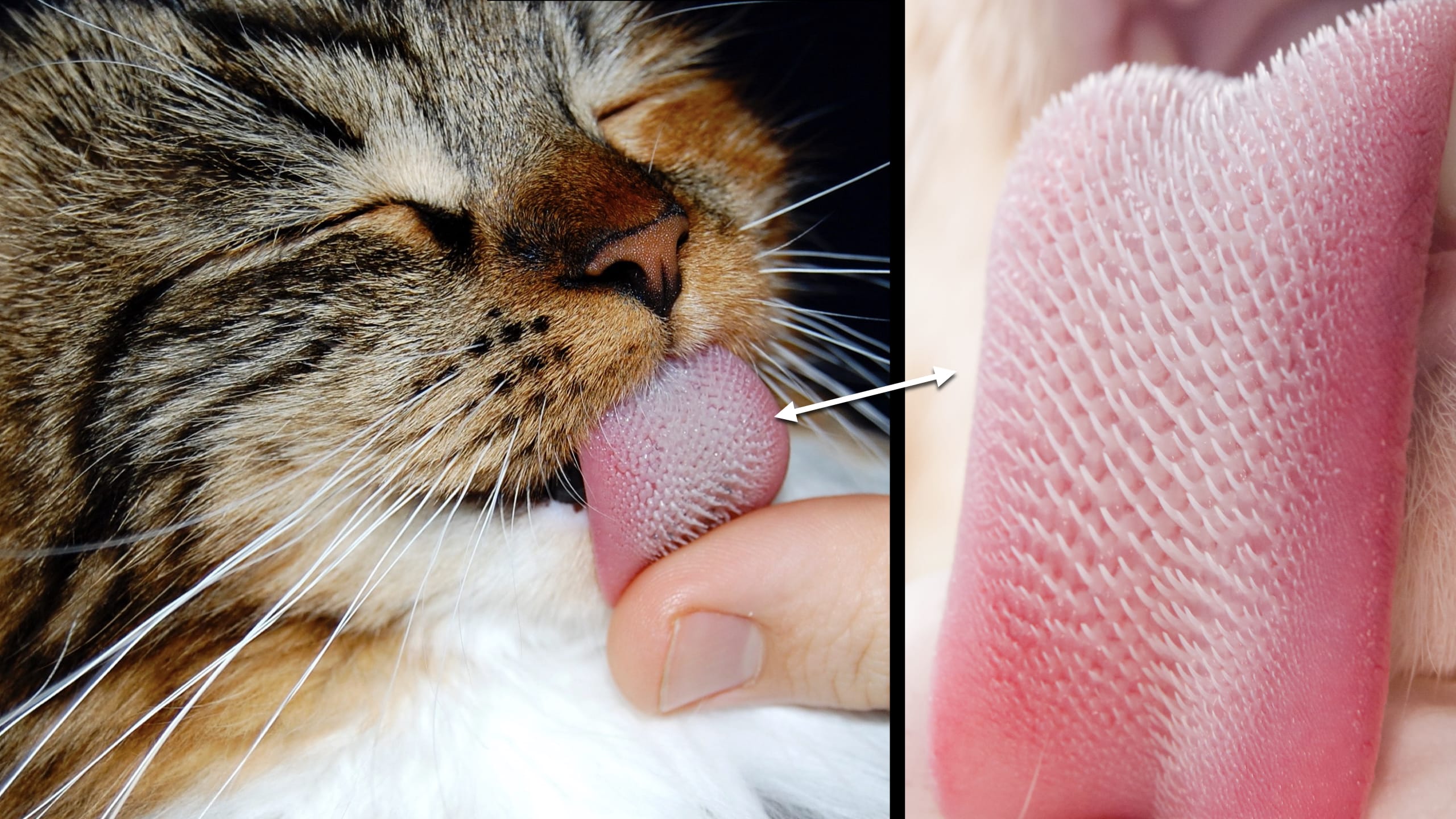 It's a cat's tongue! It has tiny hooks all over it, which feel rough like sandpaper. But what are the hooks good for?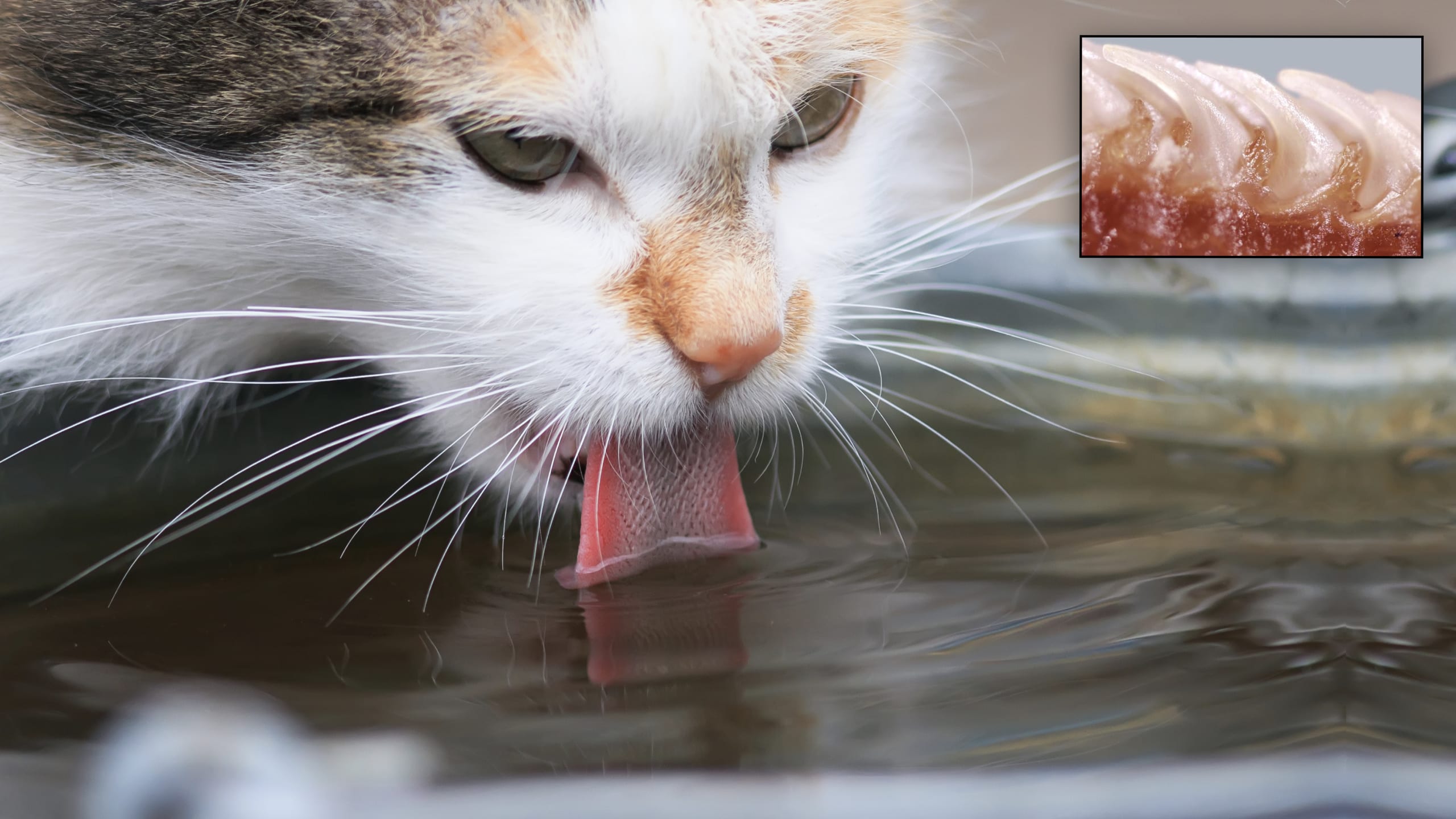 When cats lick themselves, the hooks pull out itchy, loose hair. They also help scoop up water when drinking!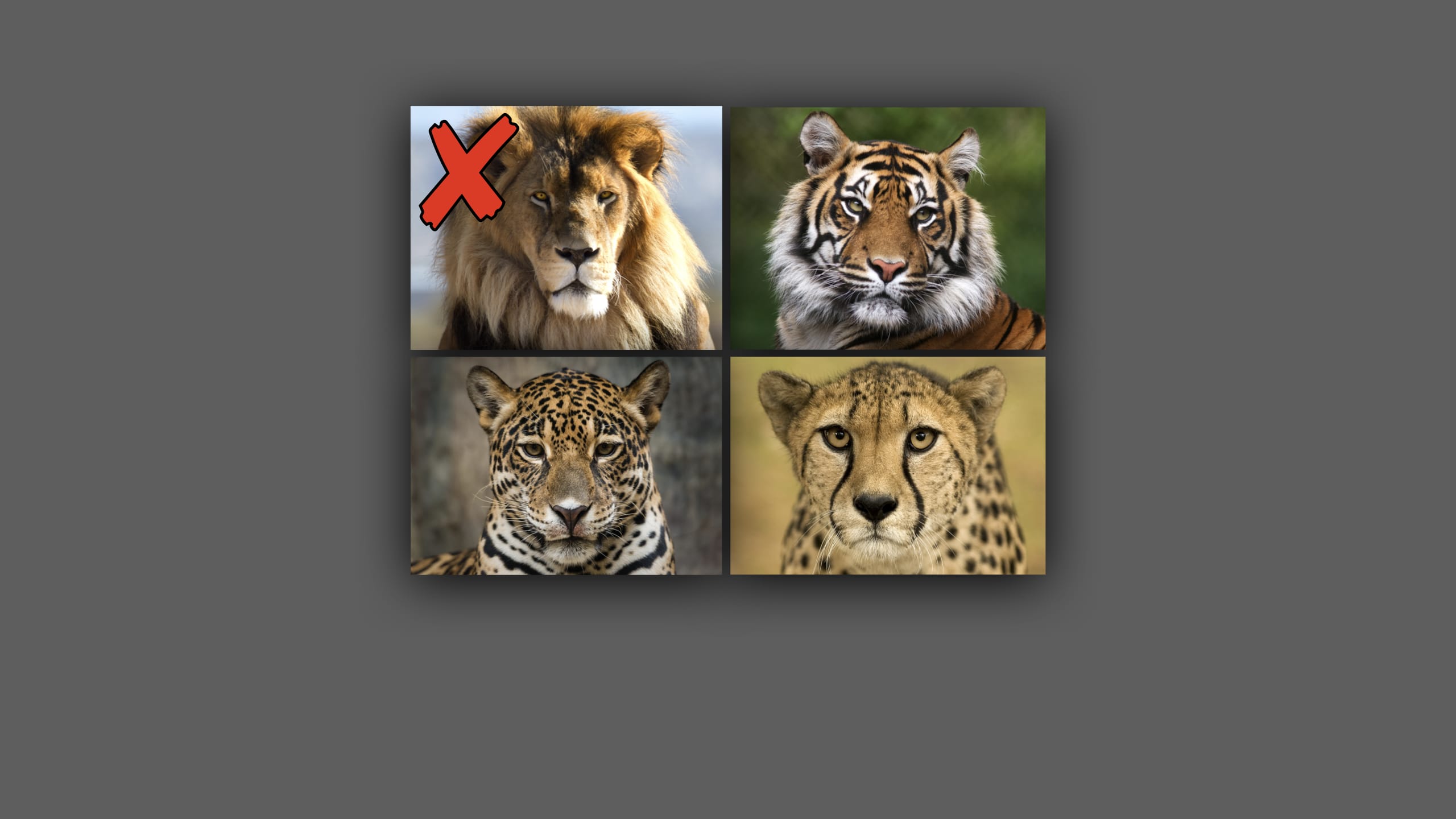 Do large cats purr? Lions roar, but don't purr. Some large cats actually do purr, though! Can you guess which?
Even though not all big cats purr, they each make some really unique sounds. Go to the next slide to listen.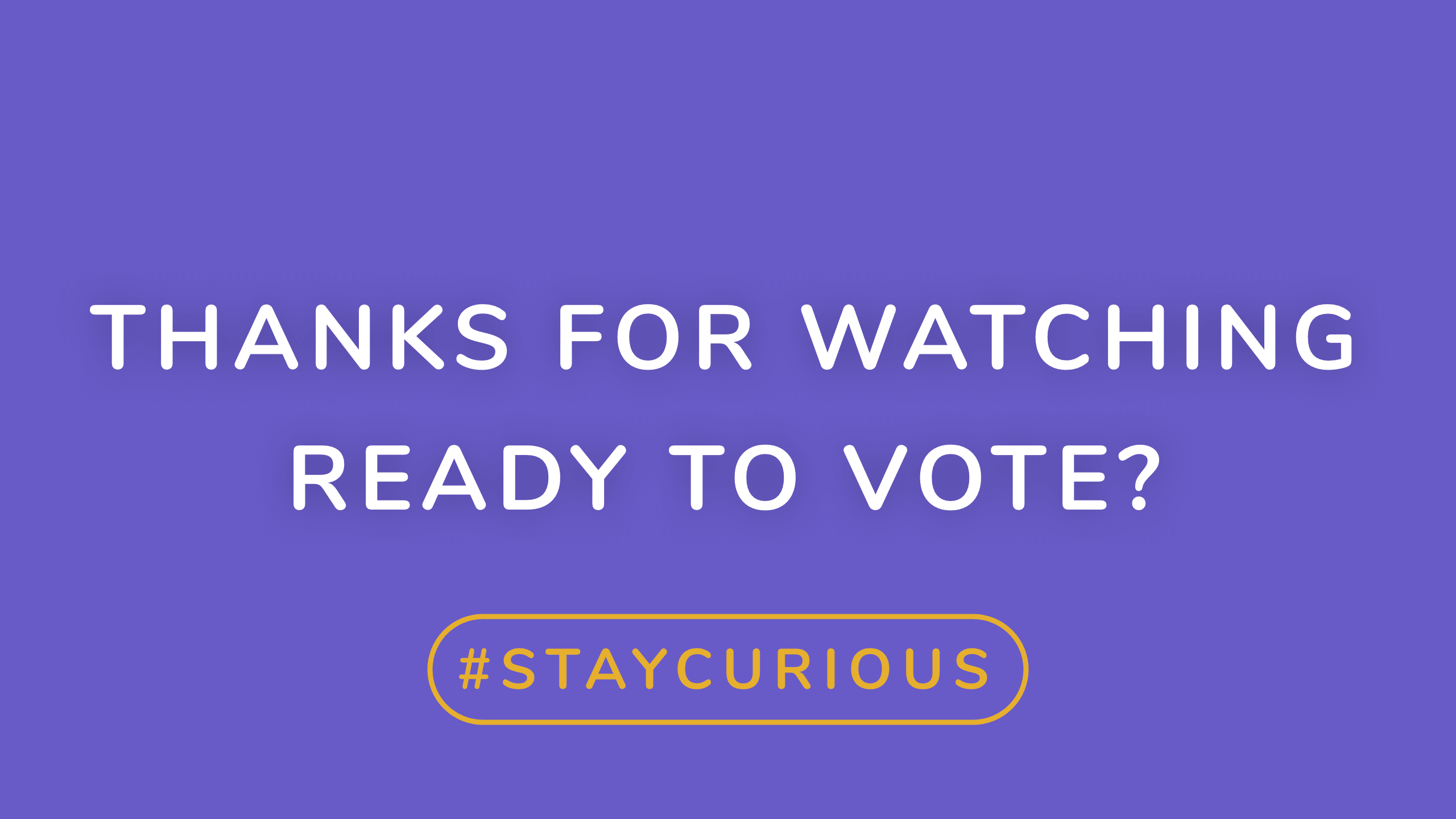 Voting for this episode is now closed. Would you like to vote on the most recent poll?
I pulled three questions from my jar. Which question do you want to explore next week? How do some people get so good at sports?

-Elena, 1st Grade

Who invented socks?

-Ivan, 4th Grade

How do white clouds turn gray?

-Gianna, Kindergarten

Why do cats purr?
Watch the video to discover the answer and don't forget to vote for next week's question. There are mysteries all around us. Have fun and stay curious!